Demand school, not marriage for girls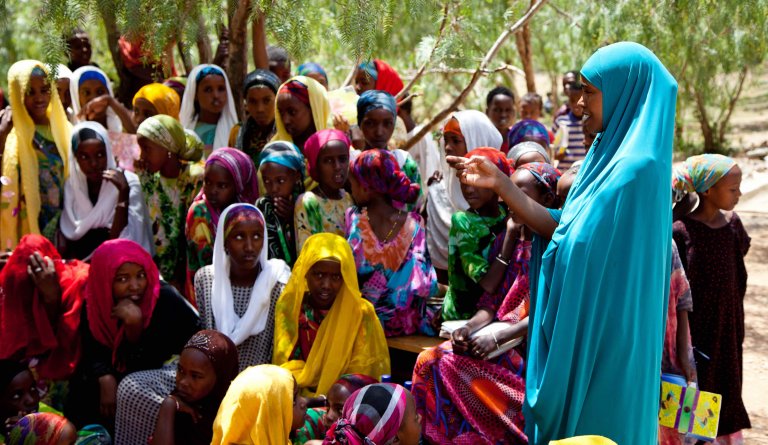 Indrias Getachew/UNICEF Ethiopia ©2012

The A Path Appears exhibit features the story of Samia Sadik, who ran away from the marriage her parents arranged for her as a child three times and went on to finish high school and earn a bachelors degree. Raise awareness about the impact of child marriage on a girl's education in three steps:
Share a photo of yourself at age 15. Caption it with your teenage aspirations using the hashtags #MyLifeAt15 and #EndChildMarriage.
Share "Too Young To Wed" - a photo exhibit about child marriage - with your online community.
Organize a TEDx screening event about child marriage. Show three TED Talks videos in your place of worship, school or work and pair it with facilitated dialogue/panel discussion and call to action.