Promote or build clean cookstoves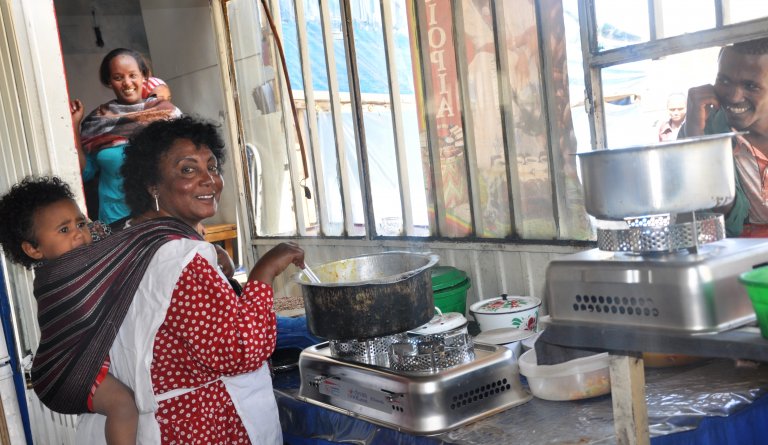 Zekarias Worku/Gaia Association

The A Path Appears exhibit features Project Gaia's CleanCook stove, a lifesaving stove that eliminates dangerous smoke and gases from the home.
Join StoveTeam on a group trip to Latin America to build and test clean cookstoves.

Closer to home: Organize a Woodwalk in your community. In 2012, Paradigm Project led a 10-day walk to draw attention to clean cookstoves. Walkers carried 50-pound bundles of wood 10-15 miles each day, as many women do in the developing world. Reach out to Paradigm to learn how you too can organize a Woodwalk.